XIMEA Cameras:
To mount the USB3 camera(s) with the camera fixtures and the force-torque sensor on the robot arm, follow these steps:
Install 9mm or 16mm lens to the Ximea camera
Fasten the camera to the angled end of the blue 3D printed plate (camera fixture)
Mount the assembled camera fixture between the robot tool flange and the Force torque sensor using the adapter plate and the mounting screws. Make sure to mount the F/T sensor after the camera fixture (as depicted) to avoid affecting the sensor readings.
Connect the USB cable to the back of the camera
Carefully strap the cable along the robot arm using the provided velcro straps. Make sure to leave enough slack around each joint to avoid pinching the cables during movement.
Below is an exploded view of the hardware stack using the provided training components: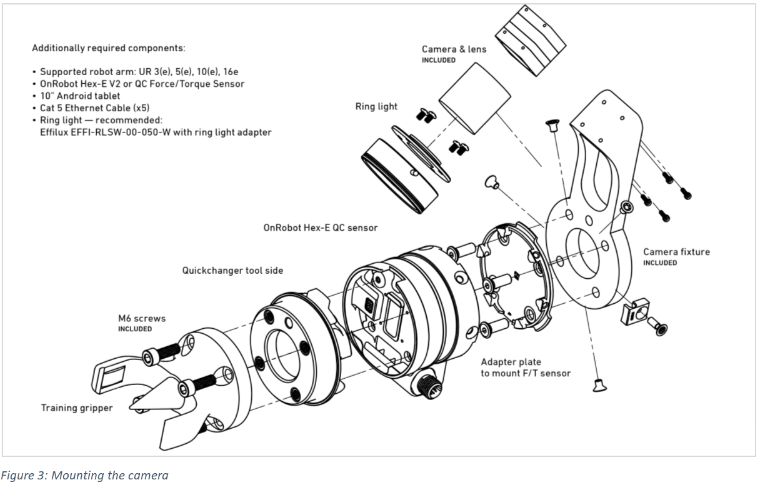 Mounting the Camera, Sensor, End-Effector Video Tutorial: