Before adding a command to execute a MIRAI skill you must enter the skill name in the DATA String
Registers.
Step 1. To open the DATA String Registers tap on the desired display area to select the
window, tap on [DATA] and then on [TYPE]
Step 2. Select [3 String Reg].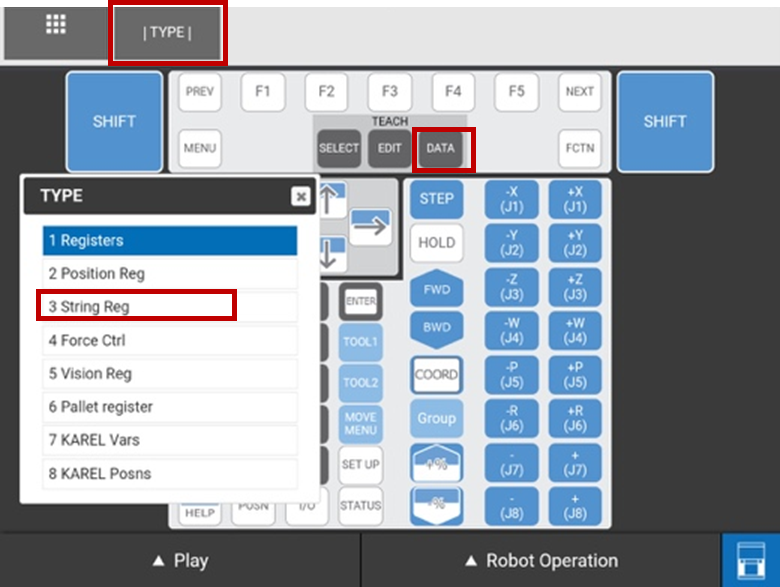 Step 3. Tap in the left field of an empty register and then on [ENTER] to add the name of the skill you want to execute (e.g. SR[ 3: ] = skill2). Make sure the entered skill name is identical to the name in the MIRAI Training App. If needed, in the right field of the register you can add a comment or other relevant information regarding the skill.
Add all skills you want to execute in your program here.