To create a tool, it is necessary to make a selection for rotation in the "Create skill" area.
1. Select a rotation (e.g. around "Z")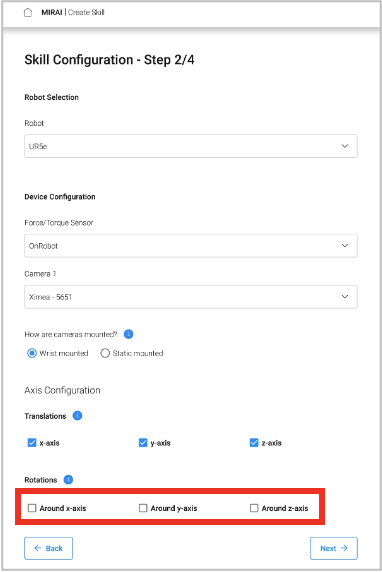 2. The "Create skill" area will extend and you can edit your tool
If the problem persists, please contact Customer Support and be sure to let us know the MIRAI training app and MIRAI Elixir version.