Up to and including MIRAI version 5.2.2:
1. Go to the skill selection and press the Home button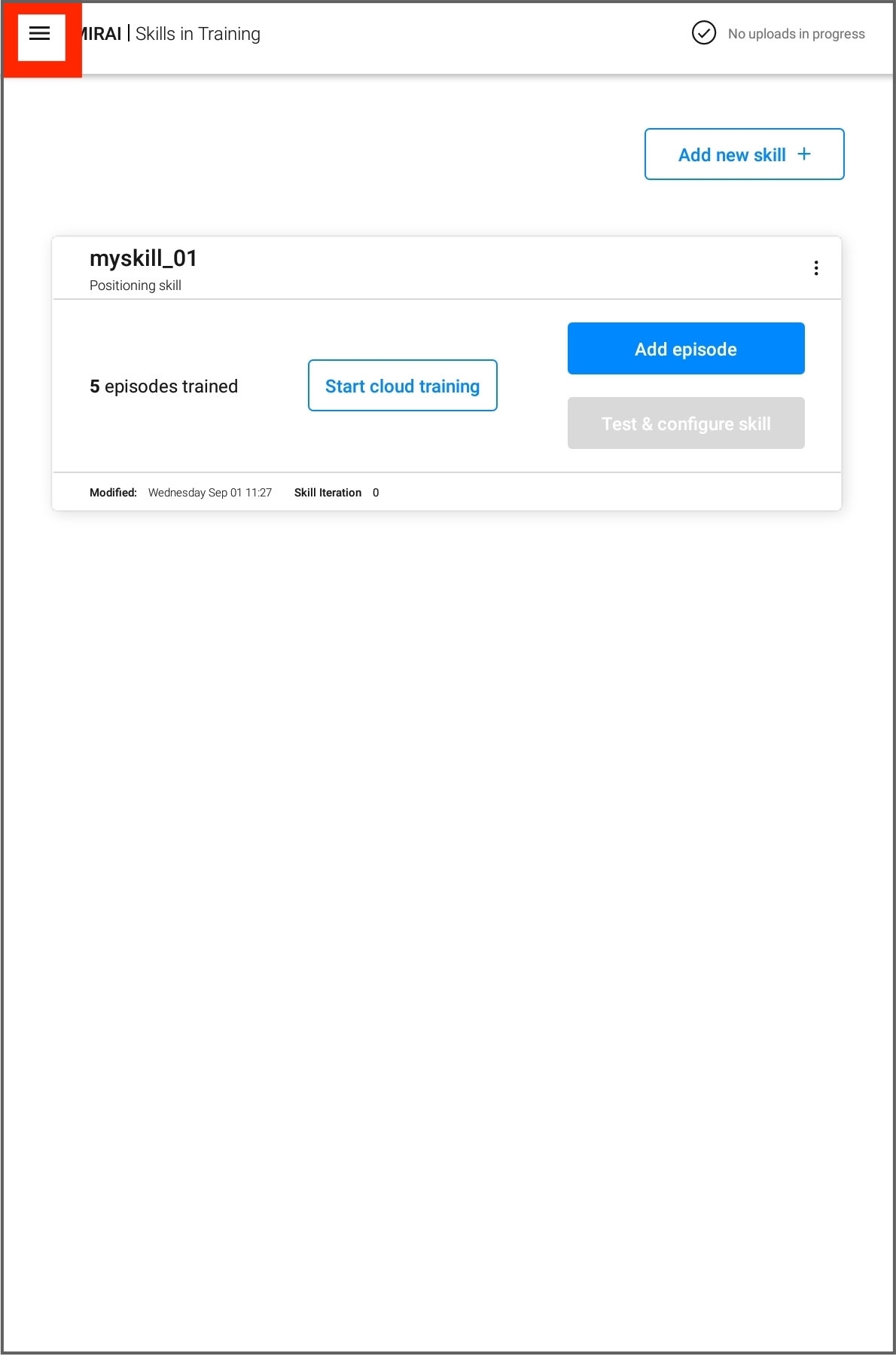 2. Tab "Settings"
3. Check standard IP
4. If no other subnet is used, the IP address is:
http://192.168.101.1:6543/
Since MIRAI version 6.0.1
Please read the article "No wifi connection to the MIRAI controller via tablet possible. Is it possible to connect via cable?"